1 Day Gorilla Trekking Safari (All Inclusive) From Kigali Cost 1989
Overview: 1 Day Gorilla Trekking Safari Rwanda
1 day Rwanda Gorilla trekking tour is a rapid gorilla trekking safari package. This 1 day gorilla trekking tour departs for Volcanoes National Park at 0400hrs in the morning and returns late in the evening in Kigali.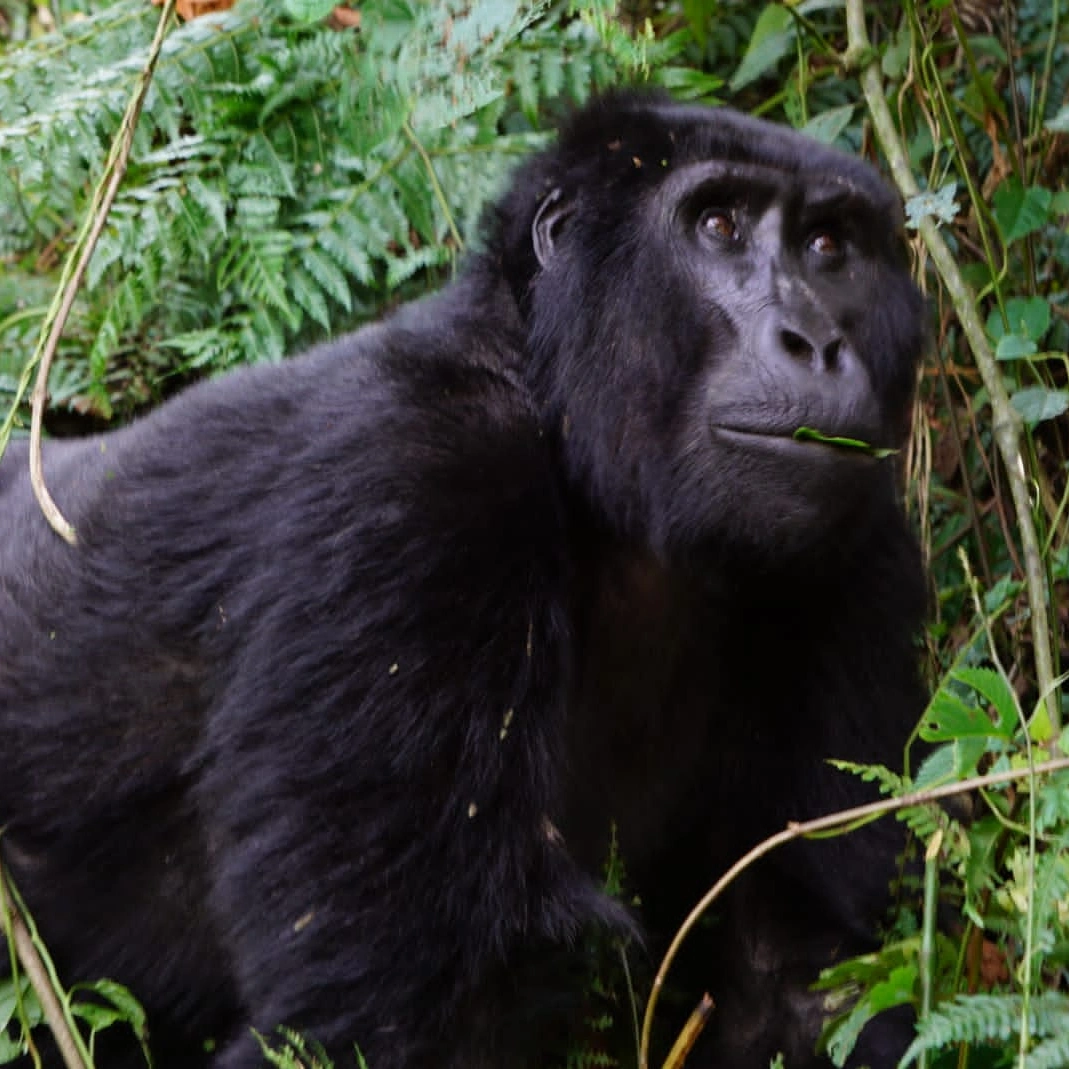 The one (1) day Rwanda gorilla trekking is designed to enable visitors who are most likely living around Rwanda to gain experience of the gorilla way of life within Volcanoes National Park. Volcanoes National Park is located in the north-western part of Rwanda, Musanze district. The Park is embodied by vegetation types like open grasslands and bamboo forests. The Park once covered a large area stretching all the way to some parts of Virunga National Park in the Democratic Republic of Congo but when the two counties got independence, the park's size was reduced to what it is of now today. The Park sits around a mountainous zone including the five volcanoes of Karisimbi, Sabinyo, Bisoke, Muhavura, and Gahinga with Mount Karisimbi being the highest among the rest standing at a height of 4,507 meters.
Volcanoes National Park is home to over 200 species of birds, hyenas, forest elephants, buffaloes, and antelopes with the major wildlife attractions being the mountain gorillas and golden monkeys. Mountain Gorillas are arguably the most fascinating creatures on earth because they resemble and behave like humans. In addition to that, they are peaceful and organized in their way of life as their families are also led by a dominant male gorilla who dictates everything that happens in and around the family. The gorillas are an endangered species that's why they don't exist in zoos.
Like the mountain gorillas, the golden monkeys are also another endangered primate species that live within the bamboo forests in Volcanoes National Park. They prefer to live within the bamboo forest so as to seek protection against predators like the African eagles. Golden monkeys are characterized by gold color on their backs and cheeks and are also a subspecies of blue monkeys. The 1-day Gorilla trekking tour is an obvious mouthwatering activity that will leave you yawning for more of such an experience.
after your experience, you will return to the hotel