THE GORILLA TREKKING PERMIT AND ITS REGULATIONS IN UGANDA, RWANDA, AND CONGO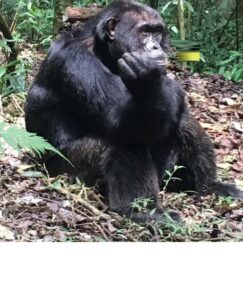 The greatest population of mountain gorillas is found in Uganda. These critically endangered primates are found in Uganda, Rwanda, and the Democratic Republic of the Congo (DRC). The ecotourism industry is one method of protecting these species. Revenue from gorilla trekking expeditions contributes to the funding of national parks and provide an economic incentive for locals to protect gorillas. For the purpose of seeing the mountain gorillas, each visitor must acquire a permit. All that you require to know about gorilla permits in Uganda, Rwanda, and the Democratic Republic of the Congo is outlined below.
What is a Gorilla trekking permit?
A Gorilla trekking permit is an authorization document issued by a governing authority that allows a tourist to enter Gorilla National Parks and visit gorillas. This identity demonstrates that the bearer has been granted permission to visit the national park and trek the gorillas. The permits allow for one trek and an hour with the gorillas. The trek's length can vary contingent upon where the gorillas are located on any particular day.
Gorilla permits in Rwanda and Uganda are quite competitive, particularly throughout the high season, which spans from June to July, August to September, and December to February.
Gorilla trekking permits are usually booked four or three months to the trekking to guarantee you the spot on that day. However we are here to make the process very simple for you, we shall book for you the gorilla permit if you need one just contact us with the contact details provided in this article or site
What Is a Habituation Permit?
Tourists can participate in the habitation process by obtaining a legal document known as a "habitation permit." This means gradually enhancing wild gorillas' acquaintance with humans, which is critical for tourism. These Permits are more expensive since tourists spend four hours with the gorillas rather than one.
Requirement for getting a Gorilla trekking permit
For foreign tourists, a passport is required for every detail, however, for local tourists, an identity card is required, which shows all of the person's details. The Uganda Wildlife Authority has requested this as one of the requirements. These documents assist them in determining whether you are of the appropriate age for gorilla trekking. They will examine the date of birth against the required minimum age as specified on the passport. If it is discovered that the trekker is under the age of 18, the permit will not be provided.
Gorilla trekking permit in Uganda
The Uganda Wildlife Authority (UWA) issues gorilla permits at the Central Reservations Office in Kampala. Currently, approximately 180 Gorilla Permits are available every single day, permitting a maximum of eight tourists to each of the 21 habituated gorilla families in Bwindi Impenetrable National Park and one in Mgahinga Gorilla Permit Prices. The permit is provided for a sector or tracking section of the Bwindi Impenetrable Forest, such as Buhoma, Ruhija, Rushaga, and Nkuringo, rather than a specific gorilla group. Mgahinga Gorilla National Park contains only one tracking location, Ntebeko, and the sole habituated gorilla group is the Nyakagezi Gorilla Family.
A single gorilla permit in Uganda costs 700 USD (US Dollars) or its equivalent in other currencies for foreign tourists. The permit costs 600 USD for foreign residents (foreigners who work in Uganda), and 250,000 UGX or its equivalent for Ugandans and East African Community citizens.
Gorilla trekking permit in Rwanda
The permit charge for gorilla trekking in Rwanda is USD 1500 for all nationals including nonresidents, East African citizens, and foreign residents. The Rwanda Development Board issues a gorilla trekking permit that enables tourists to enter Volcanoes National Park and encounters the rare primates in their native habitat. Volcanoes National Park is home to around 486 mountain gorillas, of which 12 gorilla families are habituated for gorilla trekking. These gorilla families include Bwenge, Amahoro, Agashya, Titus, Umubano, Susa, Kwitonda, Hirwa Sabyinyo, and Karisimbi.
Rwanda, on the other hand, gives gorilla permit cost discounts for the following groups.
Individuals staying in Rwanda before and during meetings, incentives, conferences, and exhibits receive a 15% discount.
Individuals visiting other Rwanda National Parks for three days or longer receive a 30% discount.
Gorilla trekking permit in Congo
The ICCN, or "Institut Congolais pour la Conservation de la Nature," issues gorilla trekking permits in the Democratic Republic of the Congo. DR Congo has the least expensive gorilla permits, costing USD 450. However, the Gorilla permits in Congo are discounted at $150 for Congolese nationals and $200 for SADC nationals. The trek to gorillas in the Democratic Republic of the Congo takes place in Virunga National Park, which is located on the slopes of the Virunga Mountains, as well as the nearby Kahuzi-Biega National Park.  Virunga National Park is home to eight habituated groups. Each group can have 7 to 26 individuals, with a silverback leader who has various personalities and qualities that your trekking guide will impart to you on the journey.
Eastern lowland gorillas can be tracked in Kahuzi-Biega National Park, a UNESCO World Heritage Site having six habituated gorilla groups. Visitors can get to Kahuzi via Bukavu, which is roughly 40 kilometers from Rwanda.
The inclusions in the Gorilla trekking permit
A permit covers the entire walk with armed guides, from entering the jungle to seeing the gorillas and returning to the trekking station.
The park costs for entry
Cancellation of a gorilla permit and the refunds in Uganda, Rwanda, and Congo
Please keep in mind that gorilla permit payments are paid to the respective governments, so if there is a cancellation, it is the government's responsibility to repay, not our tour company's. We are able to reimburse as an agent for travel when the government reimburses us as a tour company. It is also critical to double-check your travel dates, flights, and other details before committing to a trek date.
Once you have simply paid a deposit, you won't be refunded if you cancel.
After you have paid in full for your permit, the following cancellation policies apply:
If you cancel your permit between zero and eight days before the deadline, you will receive a 25% refund.
If you cancel between 9 and 45 days before the due date, you will receive a 50% refund.
If you cancel between 46 and 90 days before the due date.
You will receive a 75% refund. 91 days or more prior to your journey.
If for any reason you are unable to trek due to an illness discovered on-site, 50% of your permit money may be returned. This aims to urge people to be more honest about their signs and symptoms, as even a common cold may be lethal to gorillas, and to keep gorillas from becoming ill