Gombe National Park in Tanzania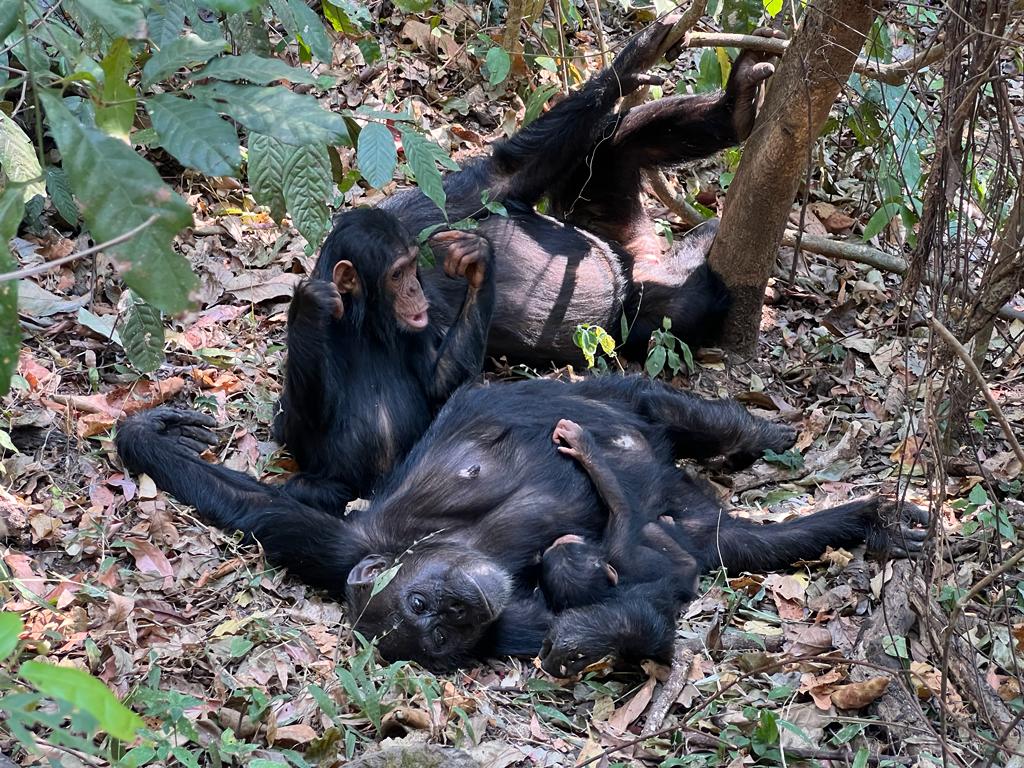 Gombe National Park is a narrow strip of chimpanzee habitat on the shore of Lake Tanganyika, located on the far western border of Tanzania and the Congo. The park is world-famous for Jane Goodall, the resident primatologist who spent many years in its forests studying the behavior of the endangered chimpanzees, contributing to the drive to combine the preservation of primate wildlife habitats with the development of eco-tourism and the beneficial involvement of indigenous human communities in Tanzania. Being one of the smallest national parks in Tanzania, at just 52 square kilometers, some might believe that Gombe National Park has less to offer. On the contrary, Gombe does have the same to offer as all other parks in Tanzania and even more.
In 1960, British primatologist Jane Goodall arrived in the reserve as a young woman, intending to track the forest's resident chimpanzee troops to find out more about their way of life. Her expedition was funded by renowned anthropologist Dr. Louis Leakey, who believed that the chimpanzees' behavior might provide valuable insight into the lives of the early hominid species he was uncovering at Tanzania's Olduvai Gorge.
Chimpanzee nature
Goodall was eventually accepted by one of the chimpanzee troops and allowed a rare insight into their society (she is still the only human to ever be accepted into a chimpanzee community). Her research forms the foundation for much of what we know about chimpanzees today. She disproved the theory that humans are the only species to use tools when she observed chimpanzees using twigs for fishing for termites. When she witnessed the chimpanzees hunting and eating smaller primates, she proved that they were not herbivores, as previously thought. And most importantly, her study of their intricate family structures and relationships demonstrated that non-human species are capable of intellectual and emotional sophistication. In 1968, Gombe Game Reserve was upgraded to national park status as a result of Goodall's research and activism.
Gombe's high levels of diversity make it an increasingly popular tourist destination. Besides chimpanzees, primates inhabiting Gombe include beachcomber olive baboons, red colobus, red-tailed monkeys, blue monkeys, and vervet monkeys. Red-tailed monkeys and blue monkeys have also been known to hybridize in the area. The park is also home to over 200 bird species and bush pigs. There are also many species of snakes, and occasional hippopotami and leopards Visitors to the park can trek into the forest to view the chimpanzees, as well as swim and snorkel in Lake Tanganyika with almost 100 kinds of colorful cichlid fish.
How to Get to there
Gombe National Park requires some planning to reach. For one, it's in an extremely remote part of Tanzania near the borders of Burundi and the Democratic Republic of the Congo. The easiest way to get there is to fly into Kigoma, which has direct service to Dar es Salaam and Bujumbura, Burundi. There is also a direct train from Dar es Salaam to Kigoma, but the journey takes about 40 hours. Driving across the country is also an option, but it takes about 22 hours by road. Once you're in Kigoma, the park is only accessible by boat. You can either travel by hiring a speedboat (which takes about two hours) or taking a local "lake taxi" (which takes about four hours) to Gombe. If you're staying the night at the Mbali Mbali Gombe, the lodge will be able to help you with your transport.
Things to Do at Gombe  stream National Park
Chimpanzee Wild-viewing: The highlight of the park is the chimpanzee families that reside there protected in the park's boundaries.
Guided Walk'sVisitors can easily have guided walks where they can dig deep into the forest, observe and get closer to extraordinary primates for an entire morning. It is an unforgettable experience.
Wildlife Viewing: There are many other species besides chimpanzee to enjoy while being in Gombe such as Vervet and colobus monkeys, baboons, forest pigs and small antelopes, besides various tropical birdlife.
Best time to visit Gombe Stream National Park is during the wet season that starts in February to June and then from November to mid December, the chimps don't move very far so tracking them is much easier, however better pictures can be taken during the dry season that starts in July to October also towards the end of  December.
Accommodation at Gombe National Park
Mbali Mbali Gombe: Located beneath shady trees on the shores of the lake, it is made up of seven luxurious tents for a maximum of 14 guests at any given time. Each shelter is built on a raised wooden platform and has its own en-suite bathroom and furnished private balcony. Rates are all-inclusive and cover your meals, soft drinks, select alcoholic beverages, concession fees, kayaking, and one chimpanzee trek per day. A return boat transfer from Kigoma is also included. Because accommodation is so limited, it is necessary to book months in advance for a stay at Mbali Mbali Gombe.
Lake Tanganyika Hotel: Located on the lakeshore in Kigoma, Lake Tanganyika Hotel is also conveniently next to Kigoma's train station, which has service all the way to Dar es Salaam on the other side of the country. The standout feature of the hotel, however, is the terrace swimming pool overlooking scenic Lake Tanganyika.
Kigoma Hilltop Hotel: This boutique hotel located on a green hilltop overlooking the lake feels like you're far away from civilization, but downtown Kigoma is just a short drive away. Enjoy fresh fish and produce from the gourmet restaurant while perched above the lake water below.