5days wildlife safari overview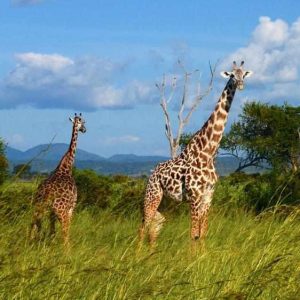 Tanzania 5days Wildlife Safari to Mikumi and Ruaha National Parks provides an opportunity to see a variety of creatures, including the big five, including lions, elephants, buffaloes, leopards, lions, hippos, and many others. It begins and ends at the Tanzanian city of Dar es Salaam. This 5days Wildlife Safari is an excellent way to visit two of Tanzania's southern national parks.
Mikumi National Park boasts a wide range of wildlife, including the 'Big Five,' and the chances of seeing lions climbing trees are higher here than in other parks! Ruaha National Park is not only the second largest park in East Africa, but it also has the highest concentration of elephants.