The overview 3 days akagera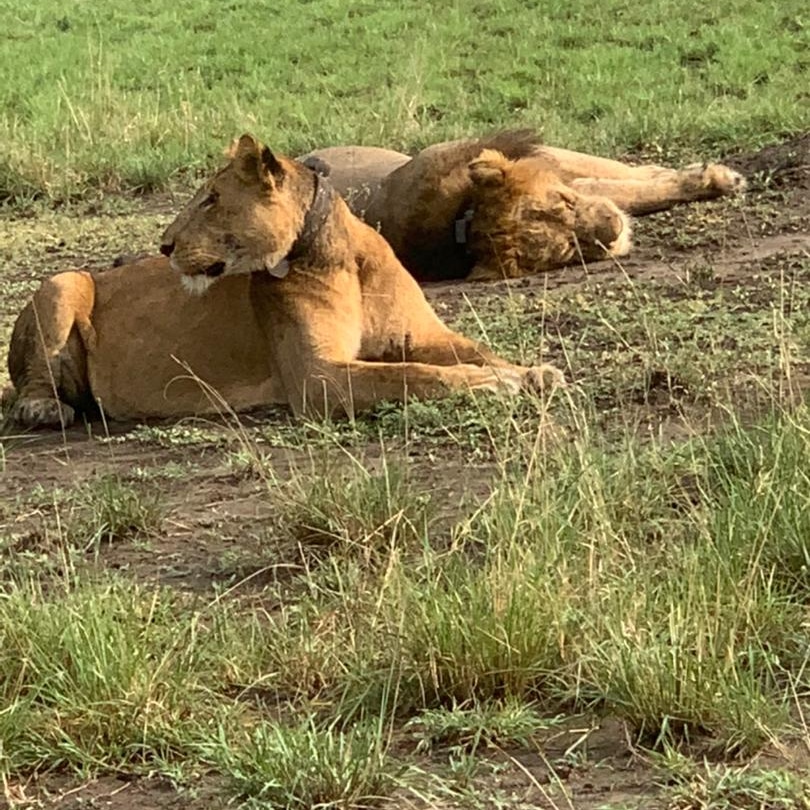 3 days akagera, Embark on a thrilling three-day Akagera Rwanda safari that commences and concludes in Kigali. This safari takes you on an exciting game-viewing adventure to Akagera National Park, which is the largest and only savannah park in Rwanda.
You will have the opportunity to witness the park's incredible diversity of species and landscapes. Akagera is home to over 13,000 wild animals, including the renowned 'Big 5' – lions, elephants, buffaloes, rhinos, and leopards. Moreover, there are almost 500 bird species, including the famous shoebills, making it a birdwatcher's paradise.
The savannah plains of Akagera are also dotted with wetlands and lakes. During the safari, you will visit the Kigali Genocide Memorial and experience game drives on wide savannah, coupled with a boat tour on Lake Ihema, which is home to massive crocodiles, hippos, and a plethora of other wildlife.
The highlights of the safari
Akagera National Park safari wildlife drive
A boat ride on Akagera's papyrus-lined lake Ihema
Optional exclusive night game drive
The Kigali Genocide Memorial and Museum visit
A scenic ride across Rwanda's lovely countryside
Detailed Itinerary 3 days akagera national park
Day 1: Drive to Akagera national park for game drive
After breakfast, our driver will pick you up from your Kigali lodging or other location and take you on the 2-and-a-half-hour trip to Akagera National Park. You will travel through breathtaking countryside vistas, including Rwamagana, where you may encounter the iconic long-horned cows, known as lnyambo.
When you arrive to Akagera National Park, you will go on an afternoon game drive, which normally takes 3 to 4 hours. Look out for wildlife such as hyenas, jackals, zebras, waterbuck, duikers, and elephants while on your game drive. Later, drive to the lodge, to freshen up, have dinner and overnight stay
Meal plan: All meals are included
Day 2: Morning game drive and Afternoon Boar cruise on Lake Ihema
After breakfast at the resort. After that, you'll go on a 3- to 4-hour game drive in the Akagera National Park grassland as the sun rises. It is the finest time of day to spot predators as the sun emerges over the plains is a spectacular sight. Spot animals like Rhinos, Lions, Leopards, Cape Buffalos, Elephants, Giraffes, Zebras, Hyenas, Oribi, Warthogs, Hippos, Olive Baboons, Topi, Impalas, Waterbucks, Bushbucks, Reedbucks, Elands, Roan antelopes, Klipspringers, and more.
Return to the lodge for some downtime and lunch. Then, go on a pleasant boat ride on Lake Ihema to observe several hippos and huge crocodiles, elephants and buffalos as they gather at the lakefront to drink, as well as a plethora of water birds, the lake is home to around 500 bird species. Shoebills, Papyrus Gonoleks, Red-Faced Barbets, and Swamp Flycatchers are some of the best birds to look for. Return to the lodge for dinner and a restful night's sleep.
Meal plan: All meals are provided
Day 3: Drive back to Kigali for city tour and departure
Today, have a leisurely breakfast before driving back to Kigali. As you depart Akagera safari, the ride back to Kigali allows you to take in the grandeur of the surrounds. After arriving in Kigali, visit the Kigali Genocide Memorial & Museum, which was established on the location of the victims of the 1994 Rwanda genocide, one of the most savage genocides in human history. The center opened in April 2004, on the tenth anniversary of the Rwandan Genocide, on a place where more than 250,000 people are buried.
Explore the city's other noteworthy attractions, such as local markets, art galleries, and artisan centers. Following that, you will be transferred to the airport for your flight back home or to the lodge, effectively ending  our 3 days akagera Rwanda safari.
Meal plan: Lunch and breakfast
Brief information about Akagera national park
Akagera National Park is located in Eastern Rwanda, close the Tanzanian border, and has an area of 1,122 square kilometers. During this 3 days akagera safari in Rwanda you will cover most of the activities in the park. It was named after the Akagera River, which defines the eastern boundary and flows into a network of lakes, the largest of which is Lake Ihema.
Akagera is one of Africa's most beautiful reserves, with lake beaches bordered by woods, papyrus swamps, savannah plains, and undulating highlands. It is the largest protected wetland in East Africa and has one of the greatest biodiversity levels.In the aftermath of Rwanda's civil war and genocide, Akagera, Rwanda's sole savanna park, and its fauna were virtually wiped out.
wildlife history of a kagera national park
The Rwandan government brought African Parks on board in 2008, and they have worked together to restore the land to its former glory.  Black rhinos and lions have been reintroduced, making Akagera the country's only "big five" park. Many other species' populations, great and small, are thriving. The Akagera River runs along the park's eastern side and feeds the Akagera system of lakes and marshes, which comprise Central Africa's largest protected wetland.
Akagera National Park in Rwanda is the only refuge for savannah wildlife animals. Over 8,000 large animals have been observed in the national park, including over 100 African bush elephants, over 80 Rothschild giraffes, over 15 lions, and approximately 25 black eastern rhinos. The national park is home to a wide range of wildlife species, including roan antelopes, bushbucks, bohor reedbucks, oribis, Klipspringer, cape eland, bush babies, impalas, topi, hartebeests, zebras, hyenas, warthogs, buffaloes, crocodiles, duikers, and many more.
Over 500 bird species live in Akagera, including the Papyrus Gonolek, Giant Kingfisher, Grey Crowned Crane, Long-toed, the uncommon shoebill stock, Africa Darter, Squacco Herons, Water Thick-Knee, Senegal Lapwings, African Open bill stock Africa, and Wattled Plover.