1 Days Ngmaba Island Chimpanzee (Guided) Tour

1 Day Ngamba Island tour: 1 day Ngamba island tour takes you on a guided chimpanzee experience in Ngamba Island Sanctuary in Lake Victoria,  which shelters orphaned Chimpanzees in Uganda.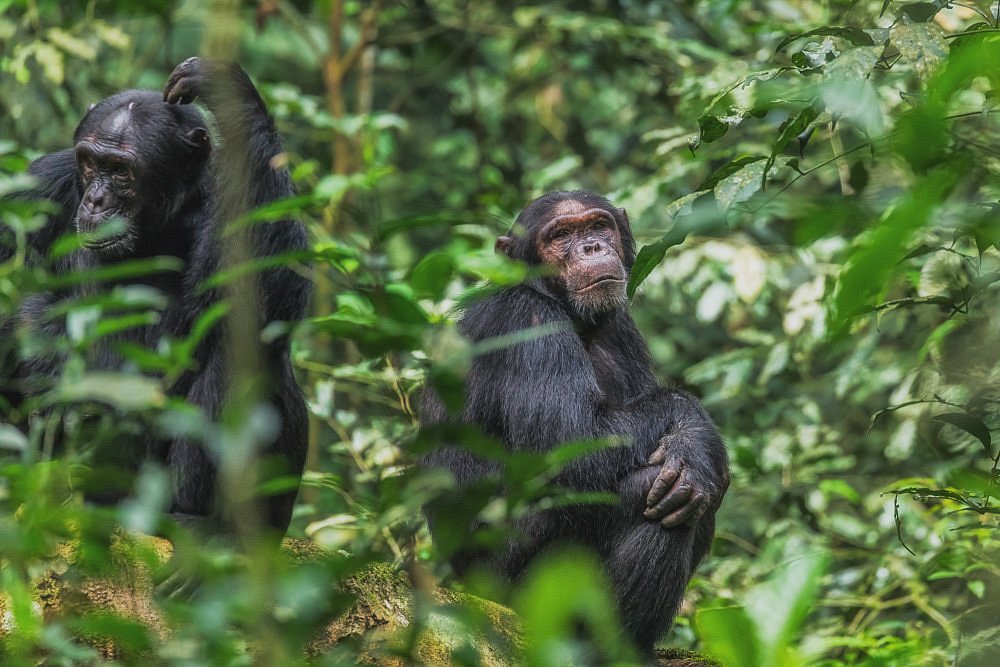 This 1-day Ngamba Island Chimpanzee Tour involves a thrilling half-day boat ride across Lake Victoria to the Ngamba Island Chimpanzee Sanctuary, where you will have an opportunity to closely interact and observe over 50 orphaned and seized Chimpanzees, 20  of which are males and 29 females saved from the illegal pet and bush meat trade. Ngamba Island Chimpanzee Sanctuary is situated on Lake Victoria, 23 kilometers from Entebbe's shoreline. It is around 100 acres in size, 95 of which are forested. The island was founded in 1998 and is part of the Koome group of islands in Lake Victoria, with grassland covering an estimated 10% of the island.
The highlights of the safari
Boat trip on Lake Victoria to Ngamba Island Chimpanzee Sanctuary
Chimpanzee viewing at Ngamba Island
Boat trip back to the Lake Victoria shore.
Detailed Itinerary
Day 1: Chimpanzee viewing
Have breakfast at around 6.30 am if you are going for the morning shift, which begins at 8 am, or lunch at 12.30 p.m. if you are going for the afternoon shift, which begins at 2 pm. After that, you'll begin your 1-day Ngamba Island Chimps tour by traveling to the Lake Victoria beach in Entebbe, where you'll board a boat and sail to Ngamba Island, which is located 23 kilometers offshore. You will observe many local fishermen using their native fishing equipment as you travel along the water, making it a worthwhile journey for anyone who has always wanted to see how Lake Victoria looks. Along the way, you'll witness a variety of bird species on the lake, including the handsome African fish eagles, African paradise flycatchers, turacos, hornbills, and various other colorful species.
When you arrive, you'll be led to the visitor's center, where a chimp caretaker will give you a personal orientation about the project, its history, the 50 resident Chimpanzees, and their condition. Following that, you will observe the feeding of the Chimpanzees via the visitors' high platform area near the sanctuary fence. The chimps emerge from the forest at predetermined meal times. They are accustomed to the feeding times and will approach the fence for additional meals. If the caretakers are late bringing the fruits and veggies, the chimps will make noises to notify them of feeding time. You can also choose to do a variety of additional activities designed to make your visit rich and unforgettable, such as chimp feeding, swimming on the equator, sunset cruises on Lake Victoria, fishing excursions, or a visit to the nearby fishing community.
The expedition concludes with lunch and a boat ride back to Entebbe from the Uganda Wildlife Education Center. This is where you will meet your driver-guide for your journey back to your hotel in Kampala or Entebbe, bringing this safari to a close.